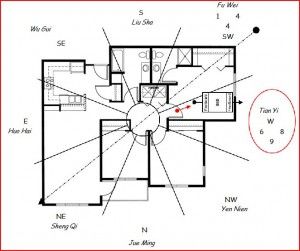 What is QI? Qi (pronounced 'Che' or 'Chi') is a principle based on traditional Chinese philosophy and medicine. It is translated as the flow of life energy, the breath of any living thing.
We researched a little bit on some positive and negative Feng Shui practices to keep in mind when you are decorating/building your home.
Do:
1) Lots of natural light on front door outside
2) Make sure you can see bedroom door from bed
3) Front door at center of house
4) Open spaces at tops of stairs for congregation
5) Locate your stove on an outside wall
Don't:
1) No vaulted ceilings
2) Range not across from sink
3) No windows above bed
4) Make sure front door and back door are not aligned
5) Avoid putting walls or anything that will block energy coming in the front door
For more information on Feng Shui in the home check out this site of our a local Vancouver Feng Shui Master. She has also recently published a great reference book titled "Feng Shui Do you see what I see?"  which is worth the read.